After published my last post on swimwear, it seems appropriate to follow it up with another question.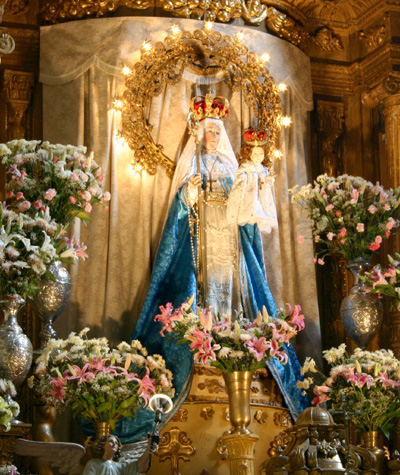 Our Lady of Good Success, 1611
Is modesty objective?
If modesty is objective, a lady's standards of modesty do not change depending on time and place. If modesty is subjective than it changes with circumstance. This question is vital to determine when discussing the subject of swimwear.
There are three reasons for wearing clothes: identity, modesty, and function. Clothes identify the wearer as in a nun wearing a habit. They protect the virtue of modesty by not revealing too much of the figure or the skin; and they keep the wearer warm or cool depending on the season.
Clothing identifies the wearer subjectively based on sex, age, position, and/or profession. The function of clothes is also subjective, depending on the time and place where garments are worn. But modesty? Is it subjective as well?
"...Let parents keep their daughters away from public gymnastic games and contests; but if their daughters are compelled to attend such exhibitions, let them see that they are fully and modesty dressed. Let them never permit their daughters to don immodest garb."
-Donato Cardinal Sbaretti, Prefect, Congregation of the Council, Rome, January 12, 1930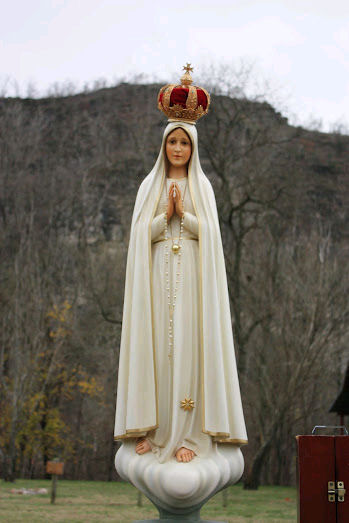 Our Lady of Fatima, 1917
I would agree with the Cardinal Sbaretti and say no to subjective modesty; rather, modesty is
always
objective.
Our Lady has always appeared in similar garb throughout the centuries of her apparitions. Sisters of different orders also wear habits that identify their orders uniquely, but do not compromise modesty.
The Catholic lady as well should hold an objective standard of modesty that does not change at the beach or at the cocktail party, despite the moving trends of society.
Blessed Jacinta of Fatima said, "Those who love God do not follow fashions...the Church has no fashions...God is always the same."
Modesty is objective.
Do you agree?